Quick answer
After selling an item, the tracking information you enter on Reverb is used to verify payment for your sale. It is also sent to your buyer so they are aware of the shipping status of their purchase.
To add tracking to your order:
1. Sign into your Reverb account and head to your Orders page.
2. Click on Add Tracking Info if you got your shipping label from the carrier directly, or Get Reverb Shipping Label (tracking is automatically applied when Reverb shipping labels are purchased).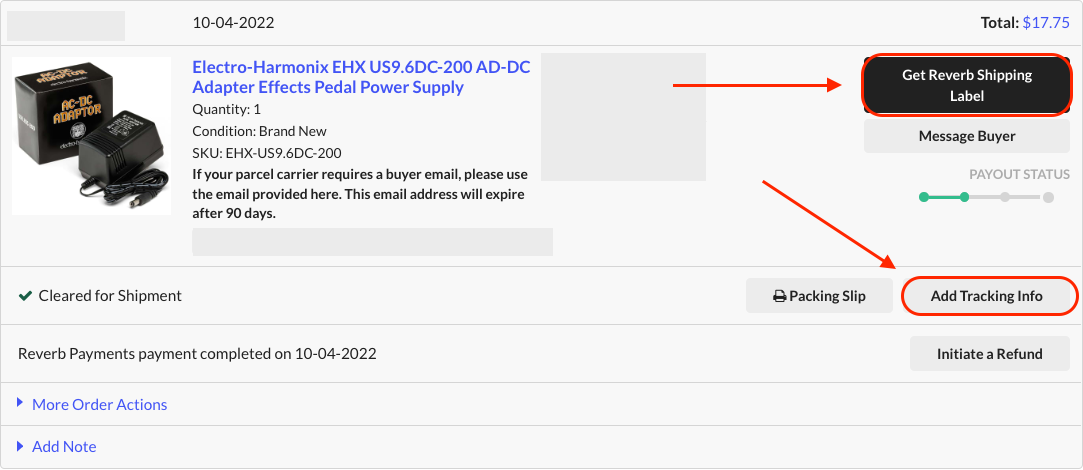 3. Select the Shipping Provider and enter the Tracking Number.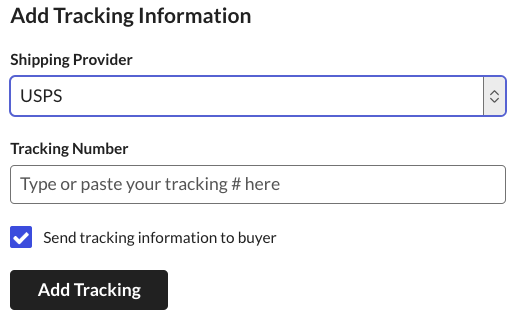 4. Click Add Tracking.