Which of these two Reverb listings would you click on?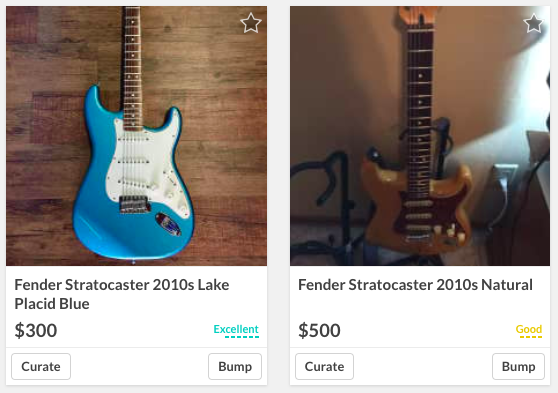 If you picked the one on the left, you agree with most of the folks who buy gear on Reverb. The image is centered, well-lit, and clear. It also showcases the most important aspect of the gear, in the case of electric guitars, the face of the body. This makes potential buyers want to check out your listing to see more of the item.
We want your items to sell just as much as you do, and nothing helps a listing sell like great photos. The tips below will help you create professional-looking listings with nothing more than your phone or camera and some thoughtful scene-setting.
Using Images to Sell Your Gear
Reverb allows up to 25 images per listing, leaving plenty of room for shots from every angle. Ensure that you're using high-resolution images with no blur. Squared photos are ideal because they won't obscure the item when cropped for thumbnails.

Be sure to include close-ups of any imperfections on your item, no matter how small. In the end, it's much easier to take some extra photos than to deal with an unhappy buyer opening a dispute.
Listing Image Guidelines
While we have plenty of suggestions and tips, we also have some guidelines that, if not followed, could result in the temporary removal of your listing from the site.
Distracting watermarks are both against our guidelines and automatically rejected from our ad cycles. That means any watermarked listings miss out on a huge audience of potential buyers. Sellers are allowed to use watermarks if they choose, as long as they're small, transparent, and out of the way of the pictured gear for sale. The Strat below is an example of what we consider to be an acceptable watermark. However, we strongly advise against this practice.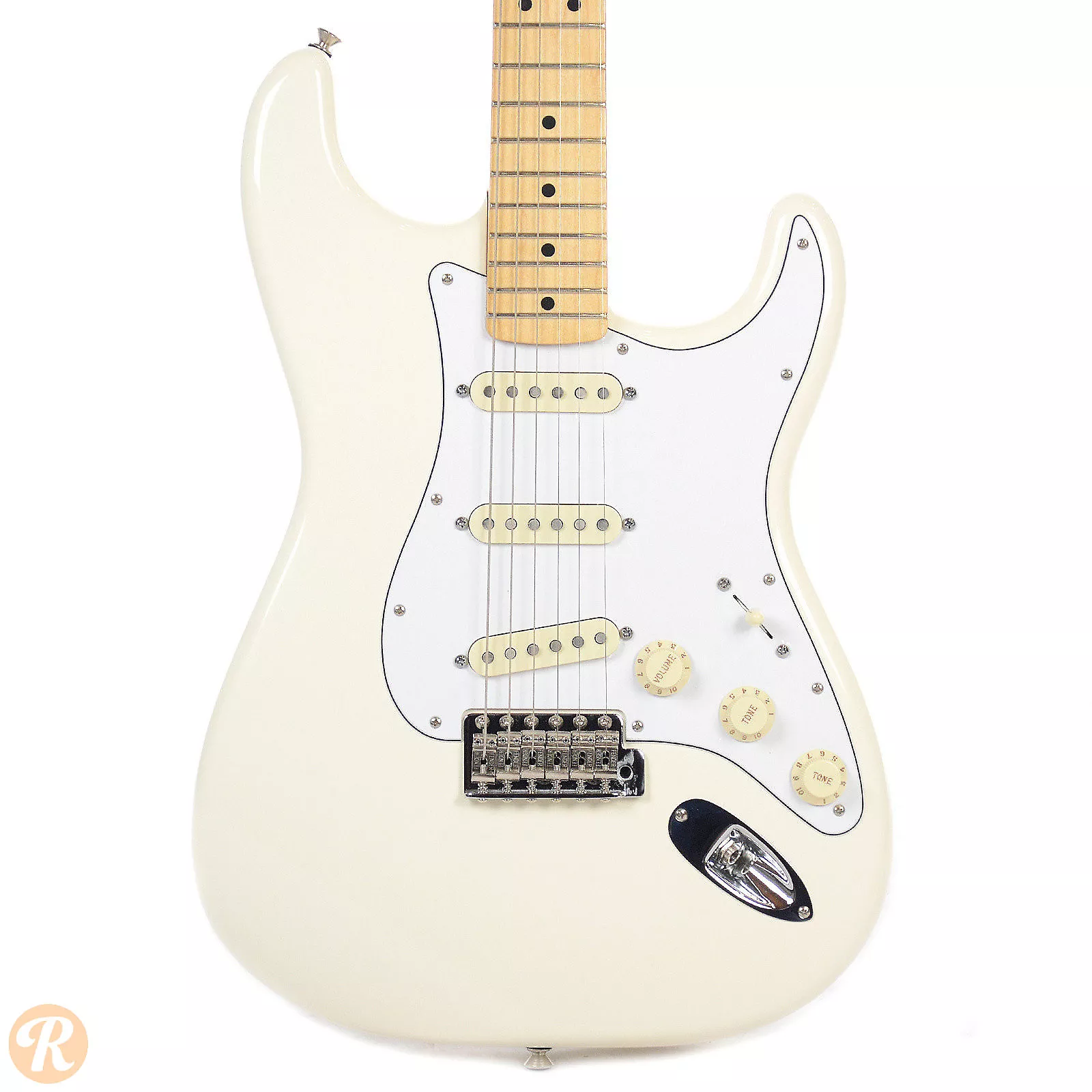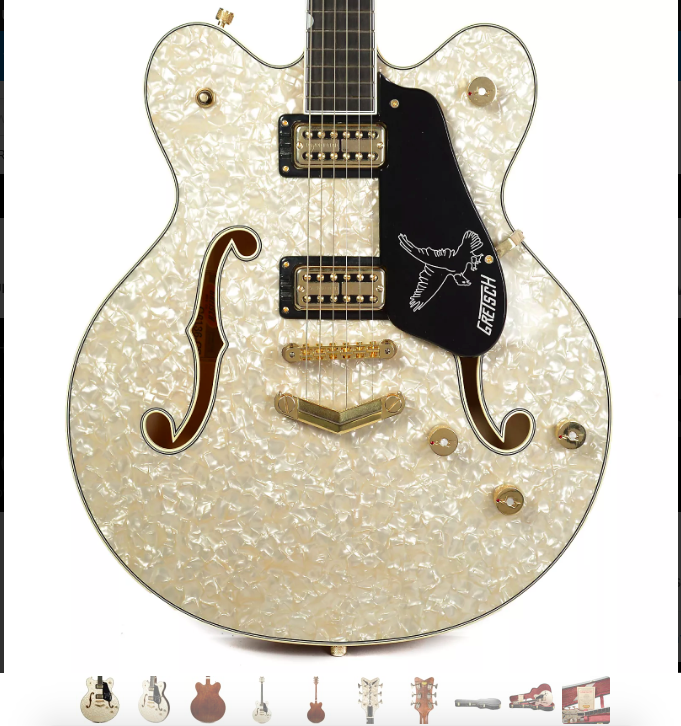 The above listing is a rare, $10,000 Gretsch guitar which the seller didn't put a watermark on. The item sold quickly without one.
Other prohibited image alterations include any added text or graphics, borders, collaged images, explicit imagery, or distracting image alterations. The bass below is featured in what we consider a collaged image.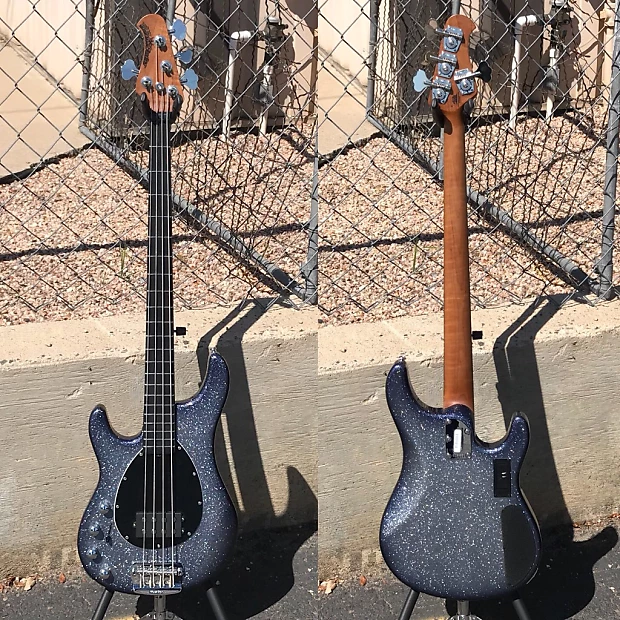 Be sure to use original images that you have taken of the exact item for sale. Screenshots (including screenshots of your own photos), images taken from another source, and stock images are a violation of our guidelines.
Authorized dealers selling Brand New and like new gear such as B-Stock or Mint, are allowed to use stock photos from the manufacturer per their agreement with the supplier generating the content. Optionally, they can use in-house photography of one instance of an item they stock, provided that the actual gear shipped is boxed and warrantied as per the terms of new and like new gear on Reverb. Individuals selling gear they've purchased, in any condition (even in an unopened box fresh from the store), must take original pictures of the exact gear for sale in its current condition (if boxed, the box must be opened to show the gear inside well enough for a buyer to assess).
Original pictures of the item in its current condition means that reusing photos from a listing you purchased on any platform, including Reverb, is not allowed.
Images that are dark, unclear, blurry, or low-resolution may also result in listing suspension. Make sure that your gear is clearly featured in a set of well-lit, high-resolution photos; this makes your gear look more attractive to buyers, and it increases the odds of your listing being curated into one of our Handpicked Collections.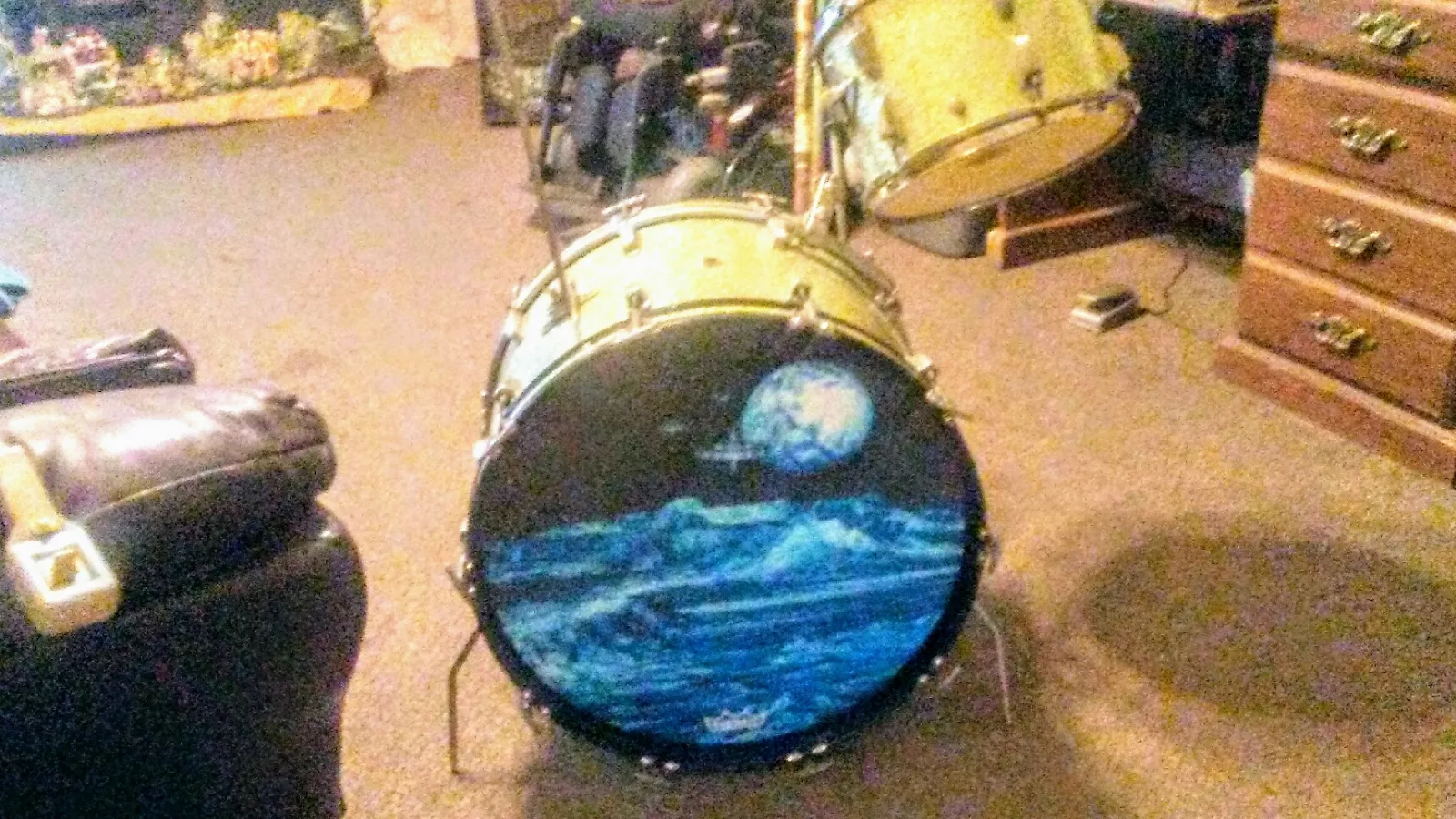 We require that all identifying features of your gear be featured in your listing. For guitars, that includes photos of the back of the instrument, the headstock, any serial numbers, electronics where applicable, or labels on the inside of acoustic and hollow instruments. As a general guideline, all surfaces of your gear must be visible in your photos, especially those that may be damaged.
Other prohibited images include placeholders, unrelated images like photos of business cards, banners, irrelevant pieces of gear or people, and gear that's still in its box or packaging.
If you're an authorized dealer selling Brand New, feel free to list with a stock image instead of a boxed photo. If you're not an authorized dealer or the item is not Brand New, you'll have to open up the box enough to clearly show potential buyers the gear inside.
Overview
Selling on Reverb is fast and easy. Following these guidelines greatly increases your odds of driving more potential buyers to your listings.
Create a Listing