Regional Shipping allows you to set your desired shipping rate for certain parts of the Continental US, since we know pricing varies depending on where the item is being shipped to and from.
How do I set up Regional Rates?
First, enter a default rate for the US.
This is required, and will be the default rate for all states where you don't create a separate rate.
Example: I want to charge $10 for shipping, but I'm willing to ship for free to Illinois, and for $5 to Indiana and Wisconsin.

Enter $10 in the default rate field.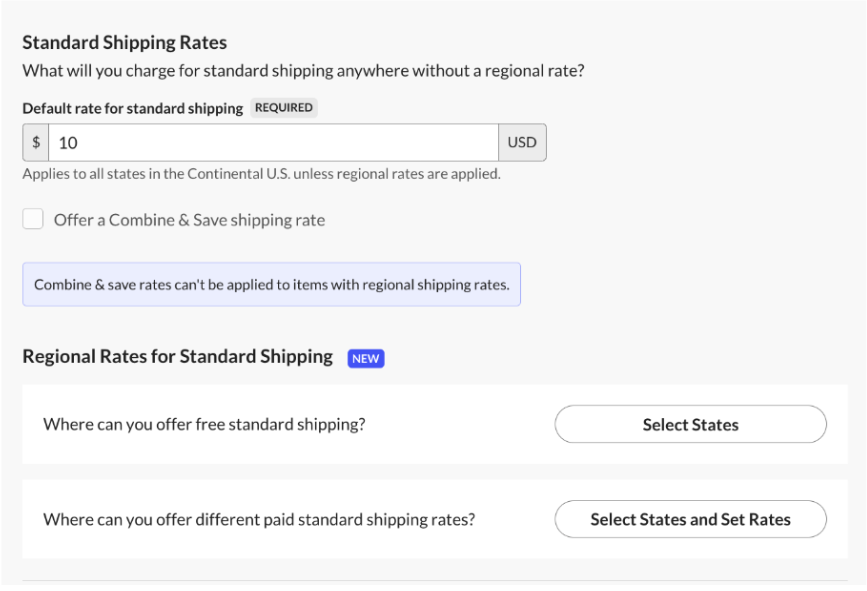 Navigate through the Regional Rate options: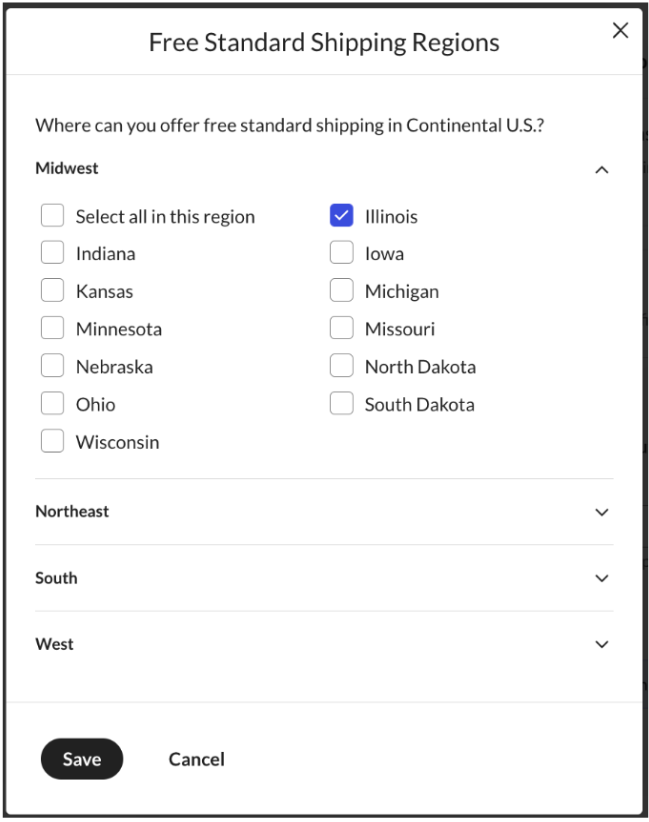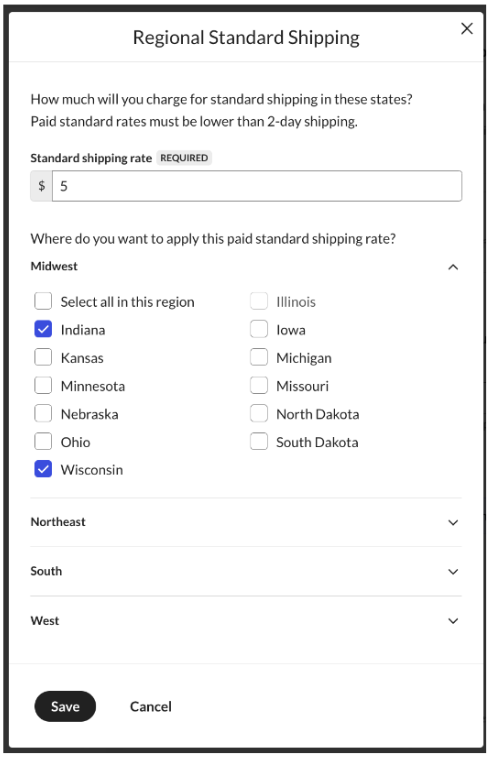 You'll then see a summary of your shipping rates in your profile: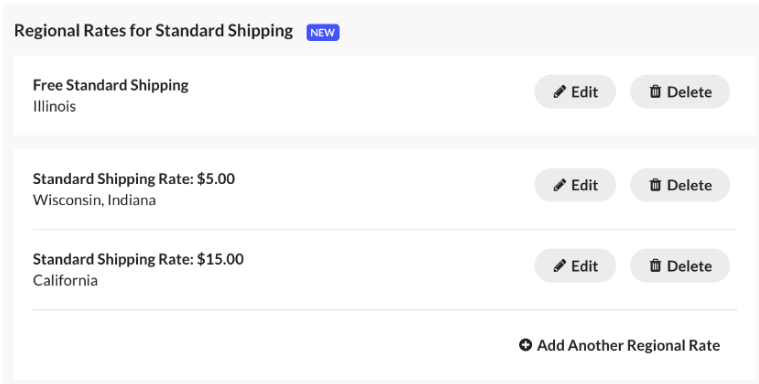 When listing your item, apply this shipping profile to a listing to enable Regional shipping.
What do buyers see?
Buyers will see the shipping cost to their location under the item price.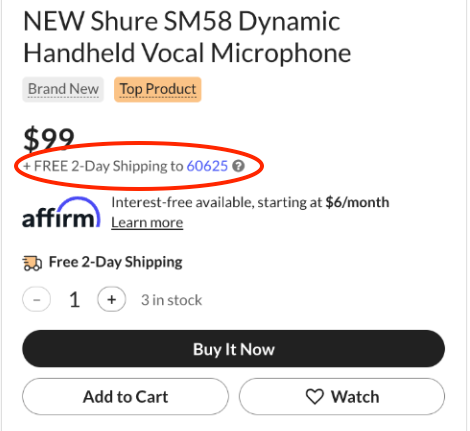 They will also be able to select the zip code under the price to change their location in order to see what price they'll pay: