Reverb wants to make sure we keep our community as safe as possible, and one way of doing this is to allow our users to flag messages in their account. The data from these flagged messages helps strengthen our fraud detection tools.
To report a message:
When you are in the message thread, select the Report Message button. This option appears on every message and is available to both buyers and sellers.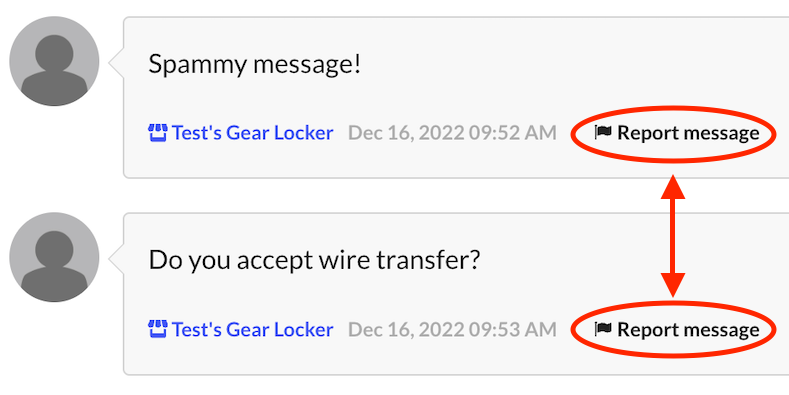 Select a reason for reporting the message. There are three options to choose from:
Fraud

Abuse

Off-site/unprotected transaction
Once selected, click Submit.

After you report a message, you will see that reflected on the message thread. Only one message can be reported per message thread.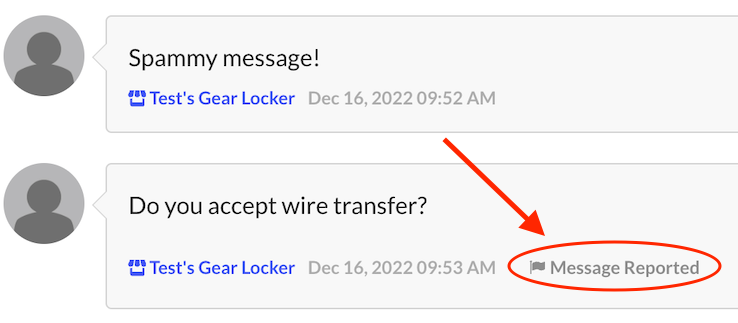 Note: This feature is currently not supported on our mobile app.