For the safety of our community, Reverb has updated its policies regarding communication with our users. As of January 25th, 2021, Reverb will never contact you via direct message through the Reverb messaging platform.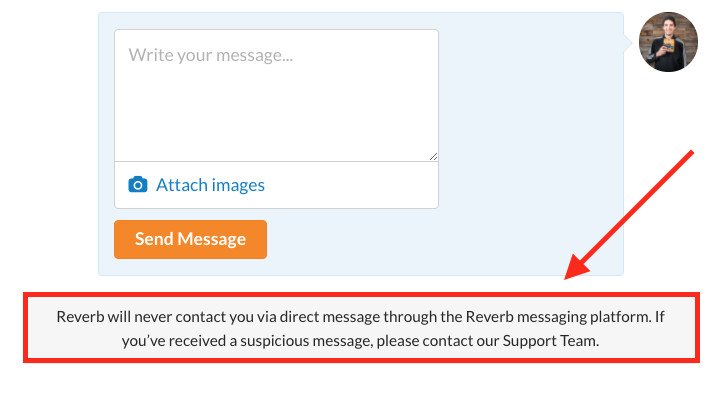 Reverb will only communicate with users via our Support channels, such as live chat, email, and phone.
If you are contacted via the Reverb messaging platform from an individual claiming to be affiliated with Reverb, notify Reverb Support immediately.