Quick answer
Apple Pay is available to use on Reverb at checkout.
In order to submit payment via Apple Pay, the Reverb seller must accept Reverb Payments. Before proceeding to checkout, navigate to the listing page to confirm the seller accepts Apple Pay as a method of payment.

From there, head back to your Cart and select Apple Pay as your payment method.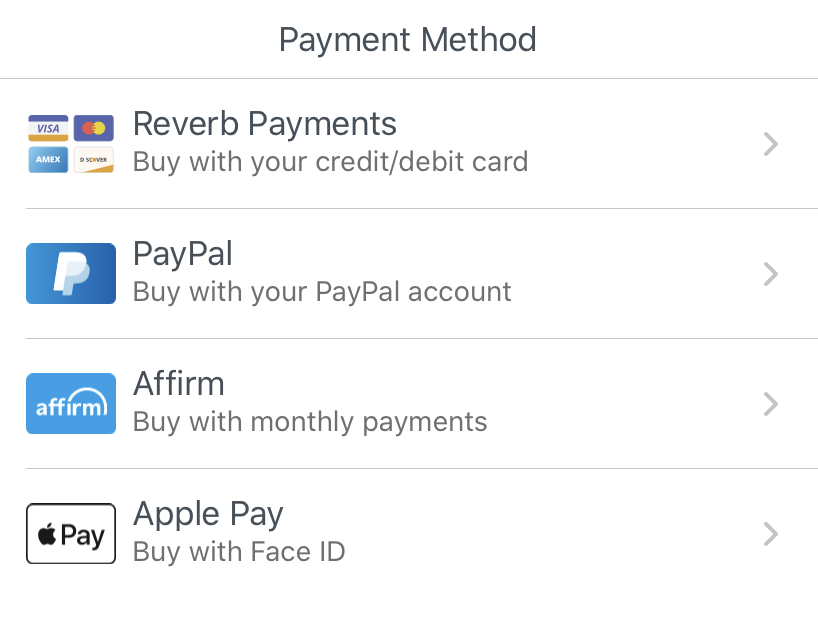 Didn't receive an email confirmation of your purchase?
If you paid via Apple Pay, your order confirmation may have been directed to the email address associated with your Apple ID account. Please check that inbox for the purchase confirmation.