After the seller has shipped your purchase, you can check the status of the shipment on your Purchases page.
On the bottom right corner of your purchase, you will one of these tracking statuses:
"Label Created", "In transit", "Out for delivery", and "Delivered".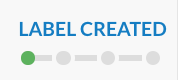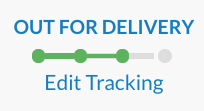 Click on the blue tracking status to see more details.

Click on the link to the carrier's tracking number.