Since Reverb is a marketplace full of unique sellers, the Reverb staff is unable to answer questions about specific items.
What you'll want to do is click the "Message Seller" button on the listing to open up a direct line of communication between you and the seller.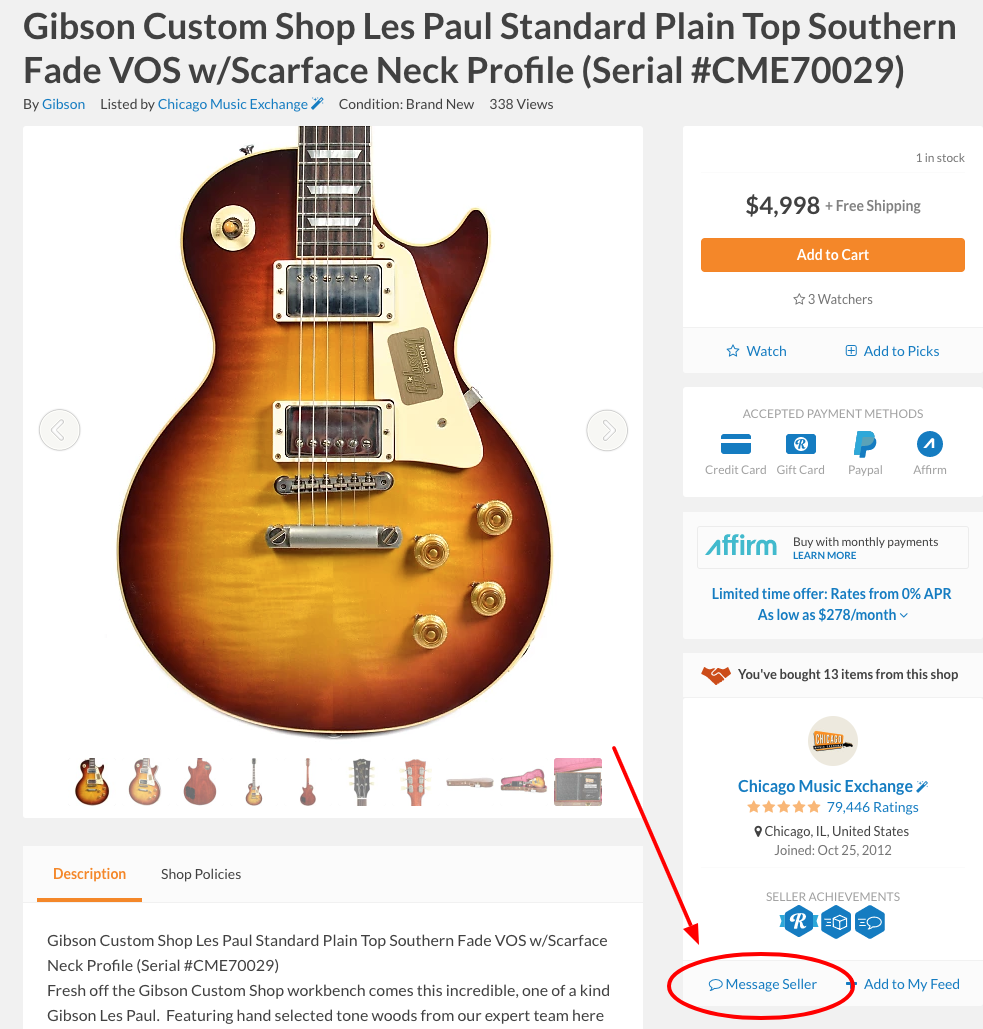 If you don't receive a response from the seller within 48 hours (you'll receive an email notification when they respond), simply contact us and we'll do our best to get in touch with them directly on your behalf.