Shipping
profiles
allow sellers to standardize their
shipping
rates for similarly-sized items. You can set them up in the
Shipping tab
of your "Edit Shop" section:
First, select "Create Your First Profile":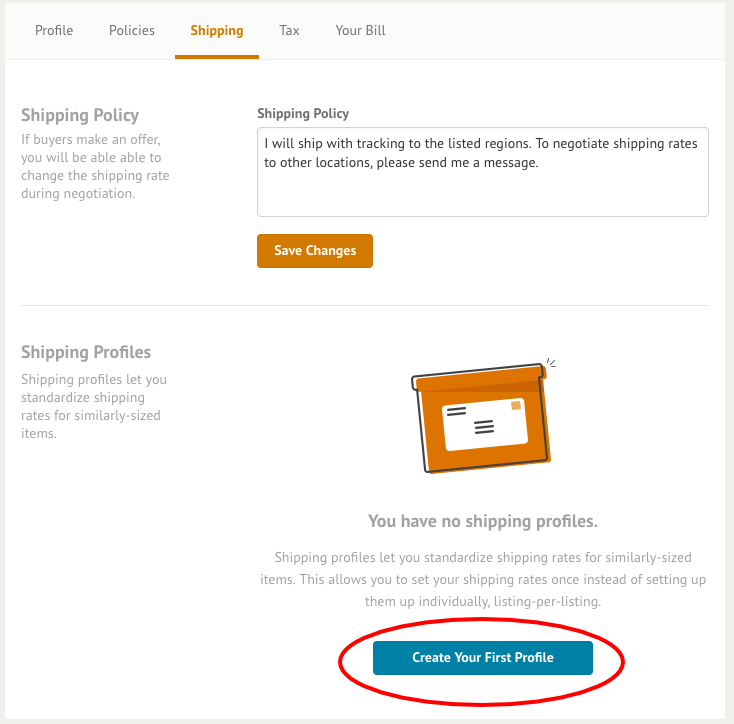 To get an idea of how this works, say you're a US seller who only ships guitars and pedals. You can set up a
profile for both items. One for pedals
that says "each time I make a listing for a pedal, I want to charge $5 US
shipping
, $15 for Canada, and $25 everywhere else", and then one for guitars with the appropriate info.
Or, say you are an authorized dealer for a certain brand and have territory restrictions for where you can ship. Set up a shipping profile and specify rates for the countries or territories that you're allowed to sell into while leaving the Everywhere Else field blank.
Just click "Add Shipping Locations" to add countries to your shipping profile: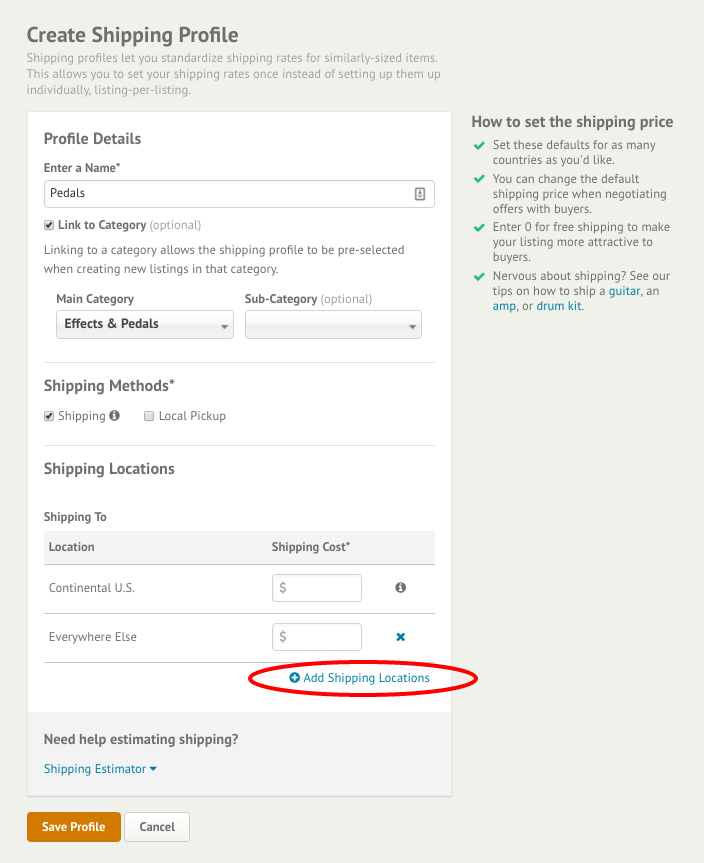 This will save you from having to set up shipping rates listing-per-listing.
After a
shipping
profile
is created, it is saved in your account. Just select that
shipping
profile
in the "How will you
ship
it?" section when creating a listing, and BOOM, all of your
shipping
rates for that category are applied:
If you don't want to use your Shipping Profiles, just select "None: Use Custom Shipping".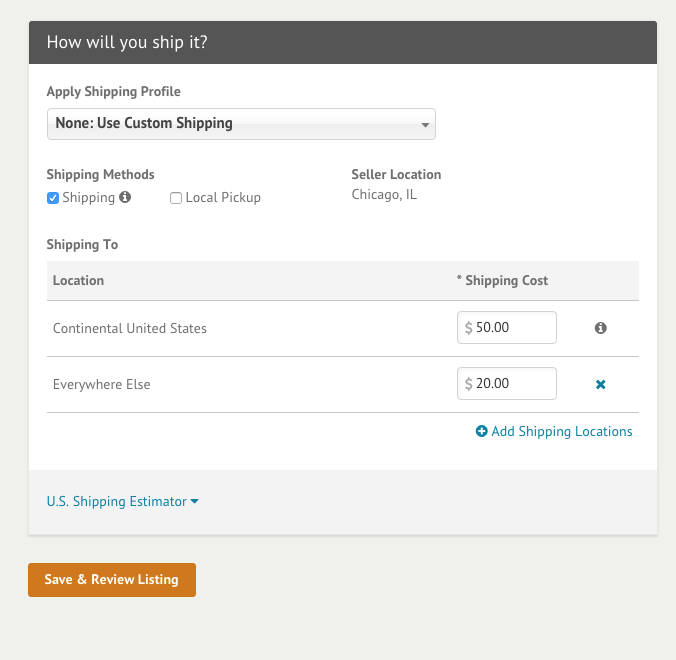 Please note:
These

profiles

will not be added retroactively to existing listings. However, users can edit their existing listings to include their new

shipping

profiles

.
To update your existing listings with your new shipping profiles in bulk, just check out our Manage Inventory feature.
If you have a specific

shipping

profile

appended to a live listing/several live listings, and you then edit that

shipping

profile

, all of your listings using that

shipping

profile

will reflect the new prices.