Since Reverb is a marketplace full of unique sellers, return policies differ by user.
While some sellers may not offer a return policy, we encourage you to message the seller to find out specifics before making a purchase.
You can view the return policy for each individual item by visiting the "Shop Policies" tab under the listing's images: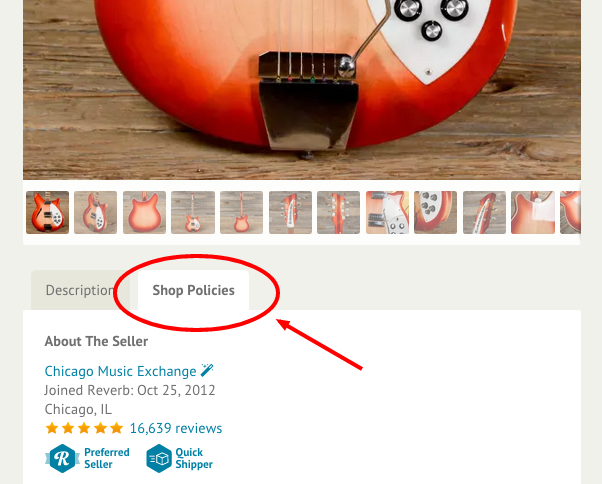 Please contact us at Reverb Support if you need any help arranging a return.
To learn more about the return process for purchases made on Reverb LP, you can head here. You can also contact Reverb LP Support regarding returns by heading here.