If your sale consists of an item that requires more than one box (say, a drum kit), you can still take advantage of Reverb's discounted shipping labels. You may go ahead and create a label for the first box by selecting 'Get Shipping Label' from the Order Summary page: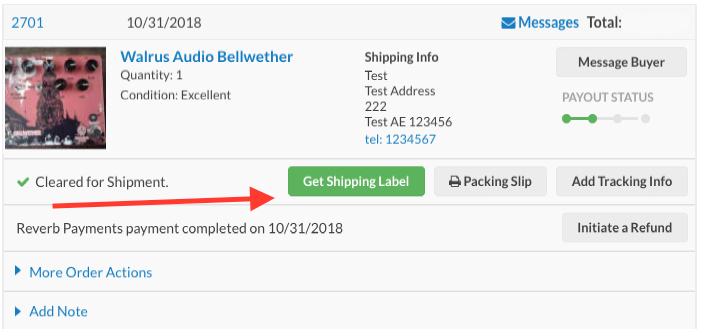 Once you have completed this, contact our Customer Experience team by chat or email and we will create the other label for you. Be sure to have the dimensions and weight of the package on-hand, as well as the order number, so we can complete it for you quickly.
If you purchase Reverb Safe Shipping on the first label, that will carry over to the additional labels that you purchase on that order!
Need immediate assistance? Head to the Reverb Home Page and click the "Need Help?" button on the lower right corner of the page. From there, you can connect with our amazing Customer Experience team via live chat.