If your sale consists of an item that requires more than one box (say, a drum kit), you can still take advantage of Reverb's discounted shipping labels. Reverb makes it easy to create multiple labels so every box in your order is covered.
To get started, go ahead and create a label for the first box by selecting 'Get Shipping Label' from the Order Summary page: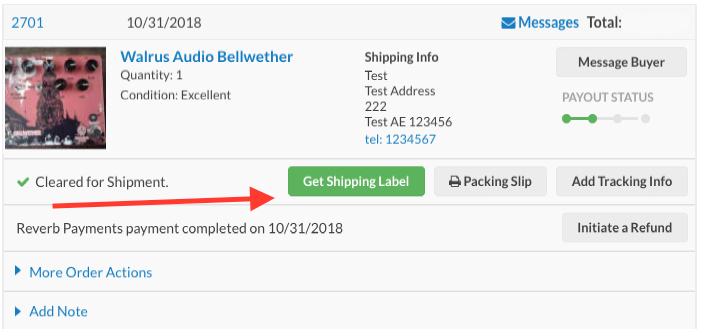 After purchasing your first label you can purchase another by clicking the 'Purchase Additional Shipping Label' button from the Order Summary page: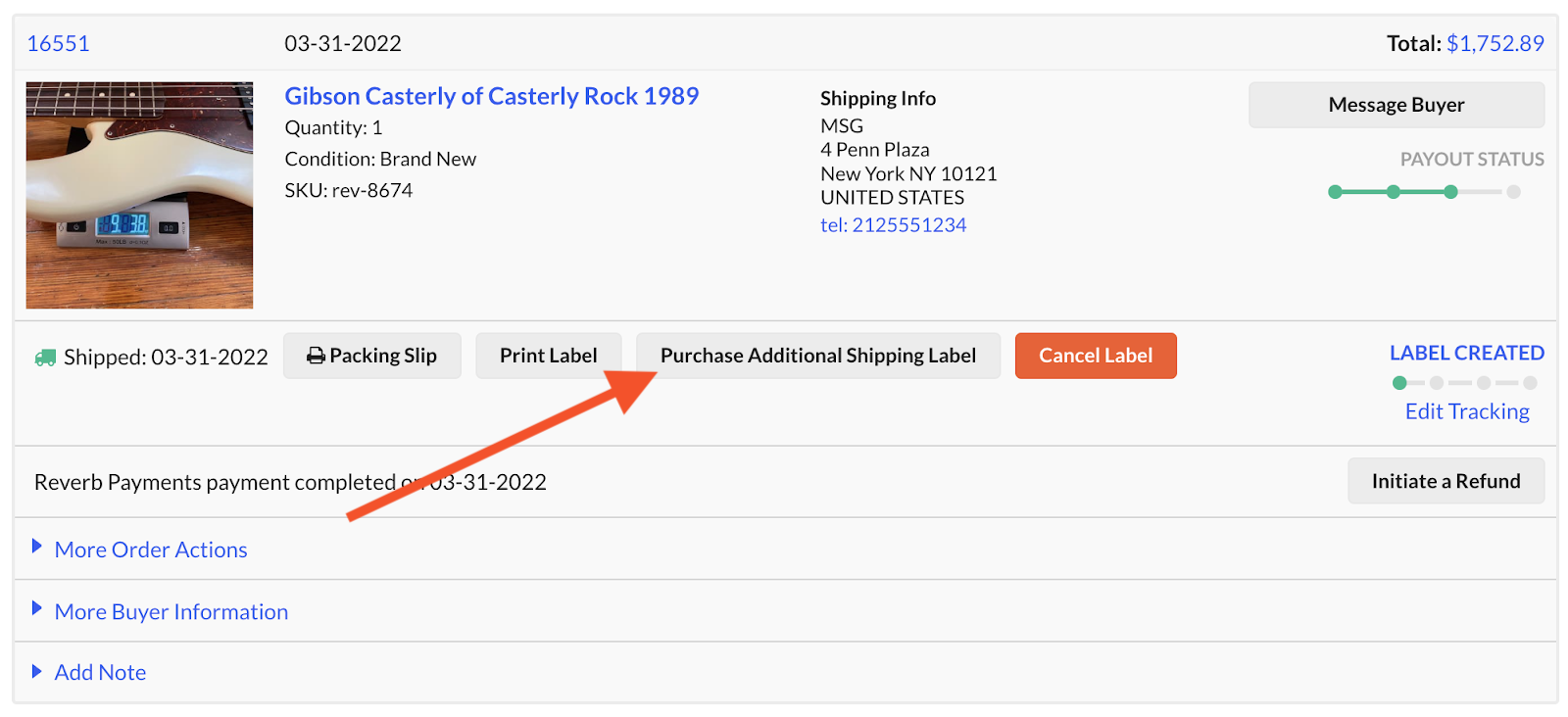 You can find all the labels for an order by clicking on the order number from the Order Summary Page. All labels and tracking information will also be sent to you via email.
The cost for each additional shipping label will be added to your monthly statement, and be charged to your billing card on the first day of the next month.
If you purchase Reverb Safe Shipping on the first label, that will carry over to the additional labels that you purchase and all boxes in that order will be protected.