This article only pertains to users in the USA. For more information on related international shipping topics, read our International shipping guide.
Quick answer
When a buyer completes their purchase, be sure to ship your item within 3 business days. You can purchase a shipping label on Reverb through your Orders page by choosing Get Shipping Label. Select the desired add-ons, print the label, and put it on the package to be dropped off with the selected carrier. If you want to edit the tracking information or cancel the label (before it has been scanned), you can also do that from your Orders page.
How are shipping labels on Reverb different from direct carrier shipping labels?
The process of shipping your item is exactly the same. Reverb offers discounted labels through popular carriers like USPS, UPS, and FedEx. We also offer discounted international labels (for EU and UK users only) via our partners at Packlink. The main difference when purchasing a label on Reverb is that the label is under Reverb's name, so if there are any shipping issues that do not pertain to how the item was packaged, please contact Reverb Support for assistance.
Important: If you decline Safe Shipping while creating your shipping label on Reverb, you assume responsibility for any loss or damages to your shipment. Your shipment does not carry protection from Reverb or the carrier.
What is Safe Shipping purchased through Reverb?
With Safe Shipping, any item damaged or lost in shipping is covered. Our Resolutions Team will work with you to quickly resolve the issue. Safe Shipping can be applied to shipping labels at purchase. If a shipment is damaged or lost, contact Reverb Support to open a Safe Shipping claim.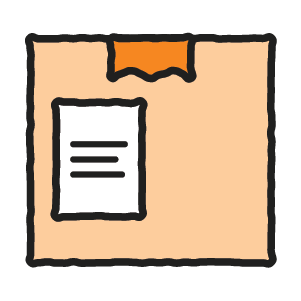 Learn more about how Safe Shipping on Reverb works.
Reverb app instructions:
You can purchase a shipping label and manually add tracking information on an order through the most current versions of the iOS and Android apps. When using the Reverb app:
Select My Reverb on iOS or the Menu Button on the top left of the screen on Android.
Select Orders.
The rest of the steps will be the same as above!
Does Reverb supply packaging materials?
The Reverb Essentials Shop has various boxes for sale to accommodate different types of gear.
To learn more about how to pack or ship your item, we have detailed shipping resources that explain best practices when packing and shipping guitars, drum sets, keyboards, amps, pro audio gear, and more.
Further reading:
How do I buy a shipping label on Reverb?
How much should I charge for shipping?
How do I change my shipping label information on Reverb?
How do I schedule a pickup with a shipping carrier?
How can I purchase Packlink shipping labels on Reverb?