There are a couple of factors that may affect the total amount of your payout:
Fees - Reverb charges a 3.5% selling fee as well as a 2.7%* credit card processing fee for each sale. The fees are deducted from the total of your payout. Note that fees are calculated based on your order total (including shipping).
Refunded Orders - Rather than immediately charging sellers when refunding an order, Reverb applies this as a negative-balance on your Payout Earnings balance. If you've recently refunded a previous order, this will be applied to your next/current payout.
All deductions are listed as line items when viewing a specific payout. You can view the detail and breakdown of any specific Reverb Payments payout by visiting your Earnings page and clicking the "View" button.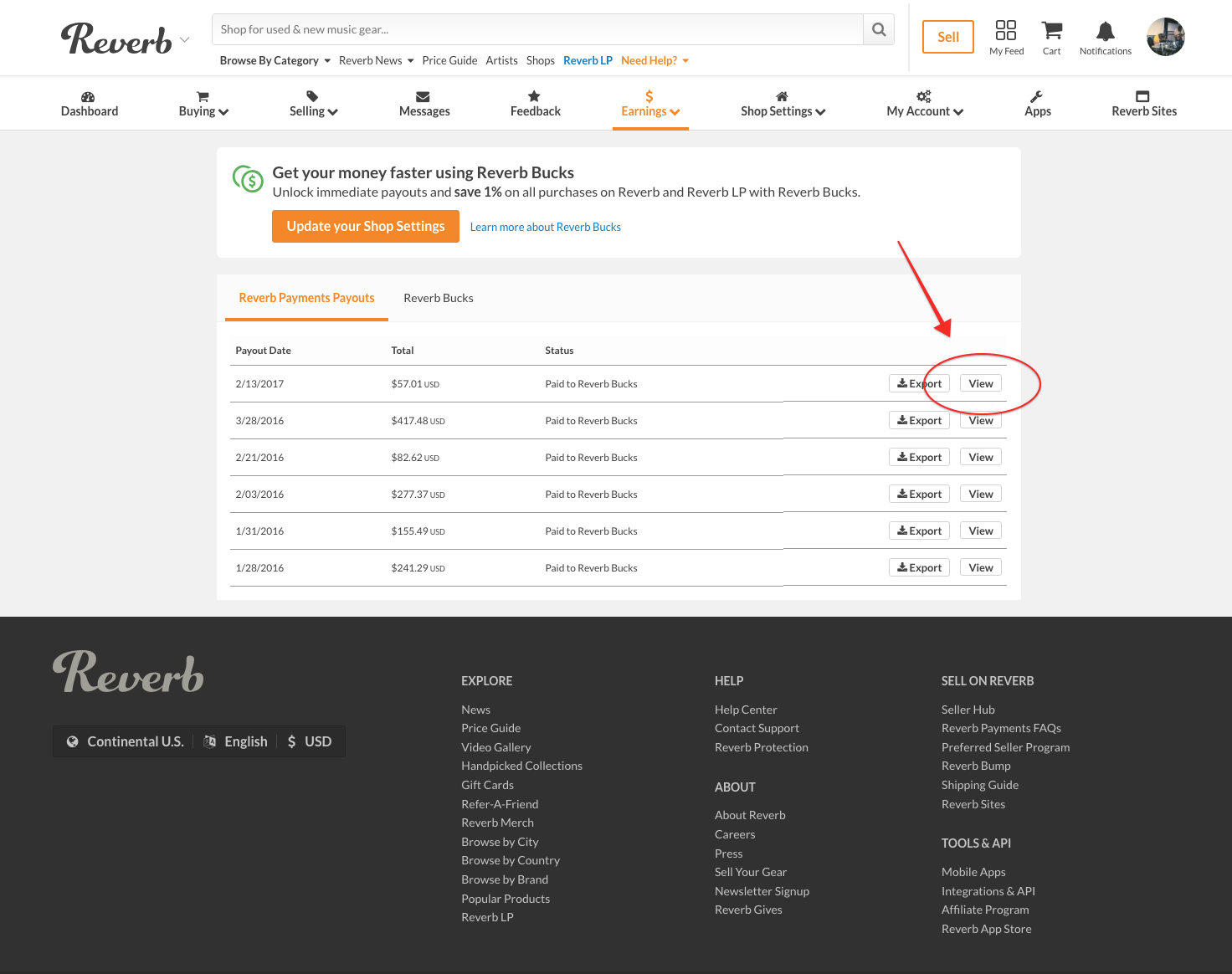 *2.5% for Reverb Preferred Sellers