Bump your item directly from your listing.
Simply select the percentage of your item's price that you're willing to spend in order to promote your listing and get it sold more quickly.



Select your preferred Bump percentage from your Listings Page.
To do this, select Bump next to the item you'd like to add exposure to and select your preferred Bump percentage from the drop-down menu.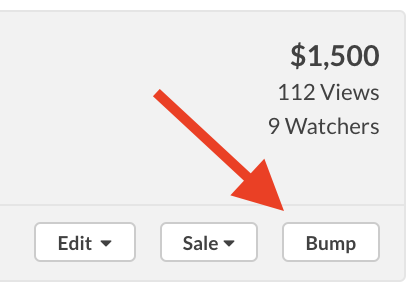 You're only charged if and when your item sells, and you can un-bump your listing at any time.
For more info on Bump, including how and where Reverb gives your listing more exposure, check out more Reverb Bump information.