Depending on your region and sign-up date, PayPal may not be an available payments method.
If you sell on Reverb and have PayPal as your accepted payment method, you may be curious about the fees associated with your sales that have been added to your Reverb statement.
Step by Step Guide:
1. Head to the My Bill page where you will see each billing period associated with your account.
2. Select View on the specific statement line, you will be able to review the full fee breakdown during that Billing Period.
3. If you wish to have a copy of this info, you can select Export or Download CSV/Download PDF on the specific payout statement.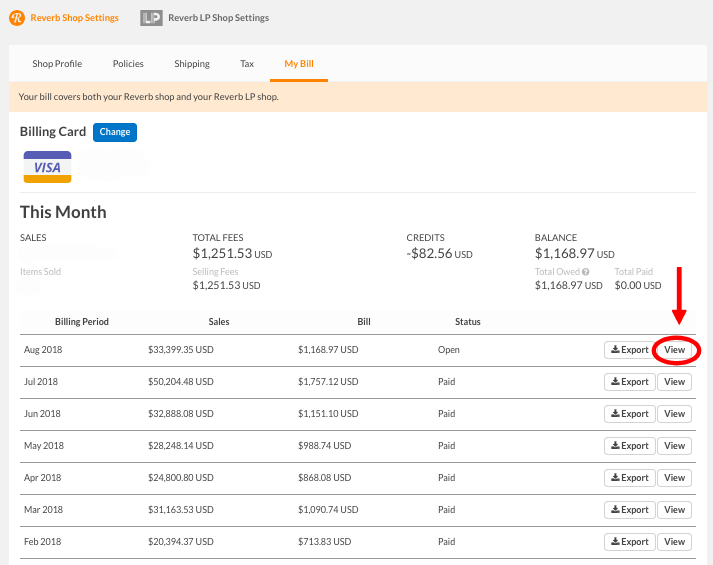 All Reverb fees (Selling Fees, shipping label fees, Bump Fees, and Marketplace Facilitator State Taxes collected by Reverb) are unable to be deducted from the original PayPal payouts themselves. These Reverb fees will appear on your statement and will be billed to your primary billing card you have on file on the first day of the following month.
The fee deduction you are seeing on your original PayPal payout is the PayPal payment processing fee.
If you wish to update your primary billing card, you can do that via the My Bill page. If you click on Change next to your current card, it will allow you to change or update that card.