When adding or editing a product within Magento 1.x & 2.x, sellers can select "No" from the "Reverb Accepts Offers" drop-down to disable offers for the listing.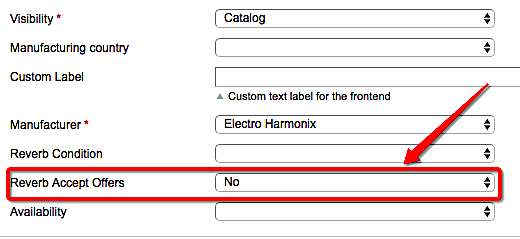 If "No" is not manually selected, the listing will automatically default to offers enabled.
Still having trouble? Just shoot an email to integrations@reverb.com and we'll get you all squared away.