Quick answer
If a buyer purchases two or more of your listings in the same checkout session, and you plan on shipping the items in the same package, you can set-up combined tracking directly from your Orders page.
Step by Step Guide:
1. Head to your Orders page and find the orders purchased by the buyer.
2. If you plan on using your own shipping label from a carrier, can click on Add Tracking Info on any of the combined orders. If you would like to use a Shipping Label purchased on Reverb, click on Get Shipping Label.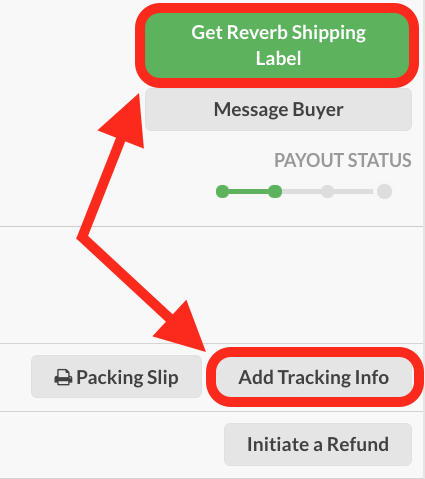 3. On the next page, add your tracking information or enter the required information to purchase a shipping label.
4. Find and select the checkbox that combines this shipment with the other unshipped order(s) from that buyer.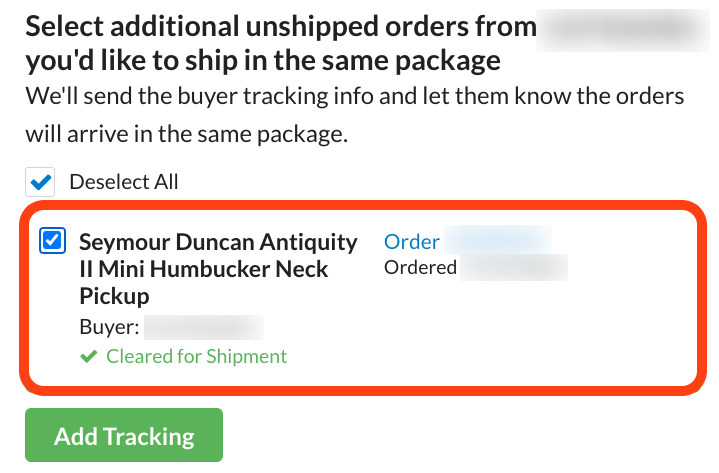 5. Complete the remainder of the process, and you're all set! The other order will automatically be updated with the same tracking information or shipping label.