Congrats on the sale!
If your buyer checked out and submitted payment on two or more of your listings at the same time, you should be able to set-up combined tracking directly from your Orders page.
Below is a step-by-step guide on how to get that going:
Step One:
Head to your Orders page and find the orders purchased by the same buyer. If they were purchased at the same time, you can click on "Add Tracking Info" on any of the combined orders. If you would like to use a Reverb Shipping Label, you can click on "Get Shipping Label", and the process will be the same.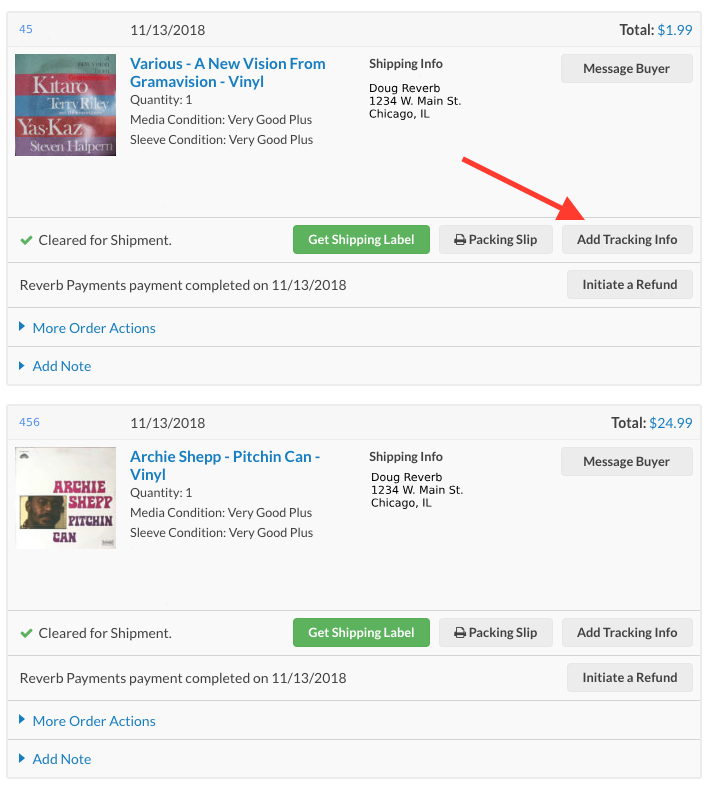 Step Two:
You will get redirected to a new page where you can view the combined unshipped orders and will be able to input tracking information and select the combined orders that you would like to ship in the same package: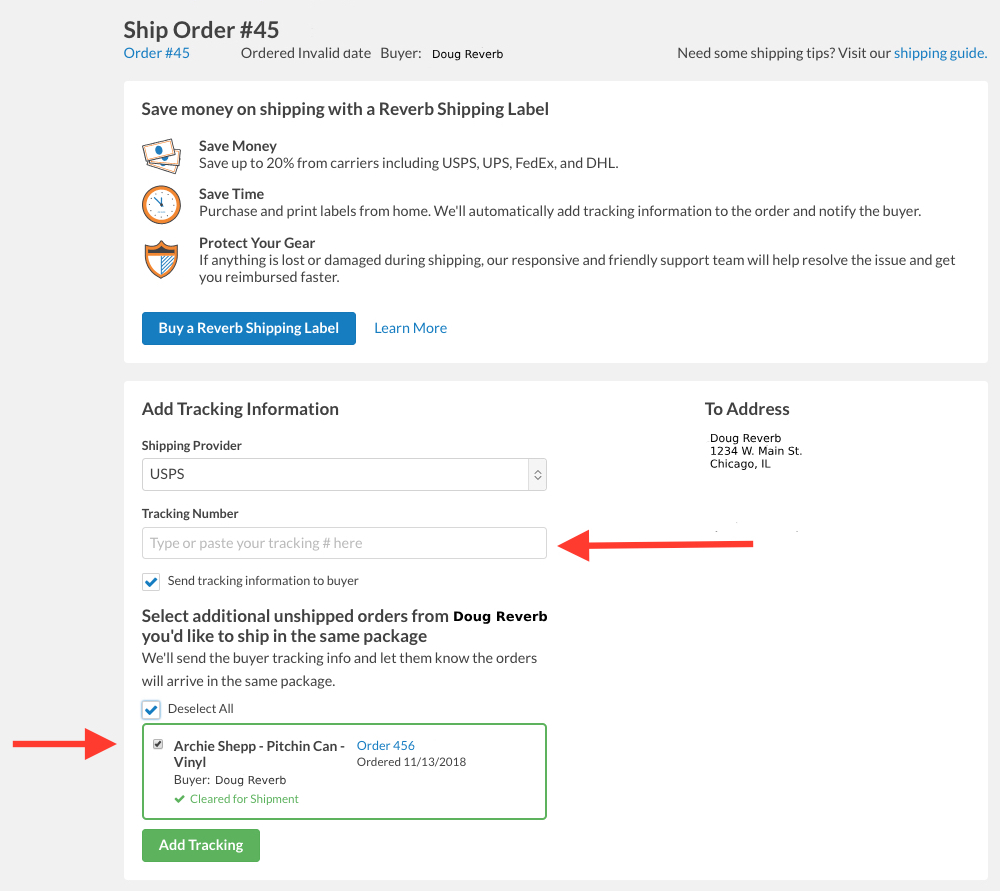 Step Three:
Manually enter in the tracking information and select "Add Tracking" (the green button at the bottom) and both orders will be properly updated with that combined tracking number.