Reverb has several terminologies to help describe the condition of your item that can be selected from the form's drop-down menu. Selecting an accurate condition for your listing will help you sell gear faster and more efficiently.
Mint
Mint condition items are completely blemish-free and have not been modified in any way. If there are any blemishes and/or modifications, the item needs to be listed as a condition less than mint.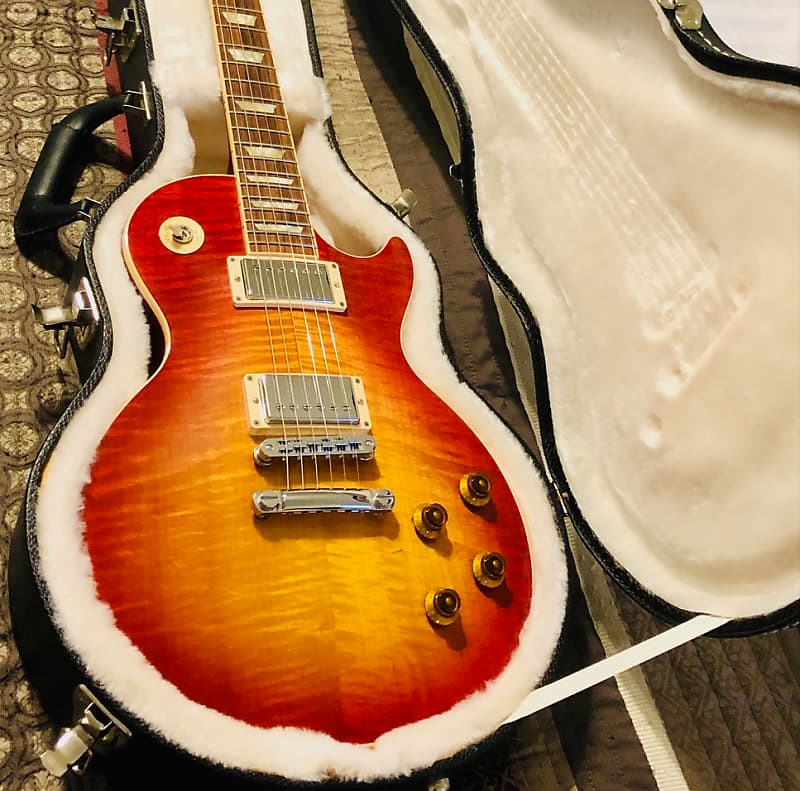 This Gibson sunburst has no blemishes and the nice hardshell case shows it has been well taken care of.
Excellent
When an item has been used, but only has minor cosmetic defects, this can be considered Excellent . Minor surface level scratches, such as pick marks from regular use, would qualify.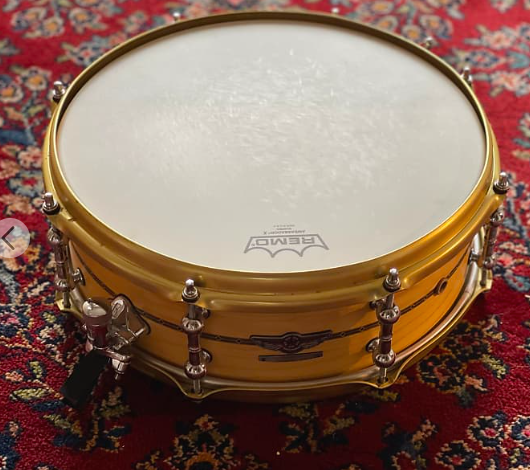 This snare drum demonstrates standard minor surface level cosmetic defects on an Excellent condition item.
Very Good
Very Good describes items with more cosmetic imperfections than Excellent, but are still in great condition overall. There may be some scratches, finish dings or buckle rash, but nothing that affects the playability or function of the gear.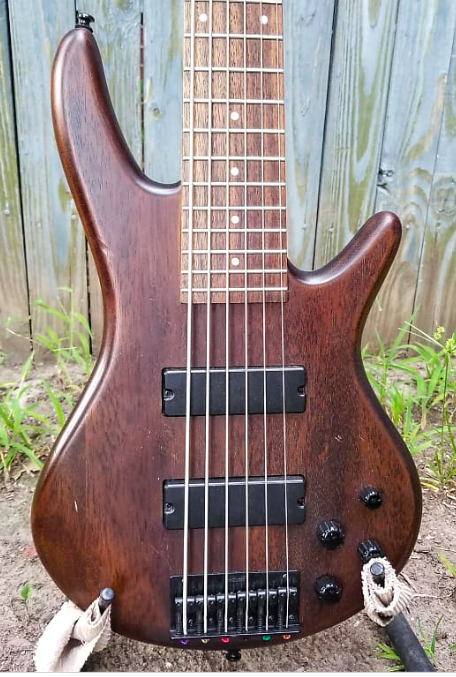 Very Good items can have more minor cosmetic imperfections, like this bass.
Good
Good condition includes items that are in fine working order, but have significant cosmetic imperfections. A pedal with scratches and dents on its chassis, a guitar with some cracks in the binding, or an old snare drum with some corrosion on the lugs would all be classified as Good. Items with dents, cracks or corrosion qualify as Good as long as they are still playable and fully functional.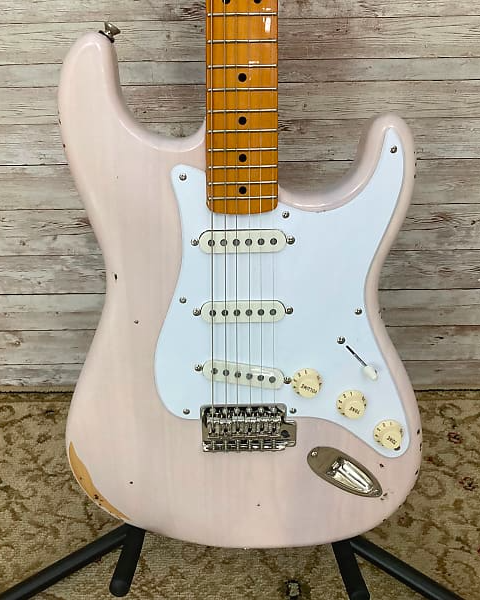 This Stratocaster has more severe blemishes, but is still completely functional.
Fair
Fair condition items have various imperfections that impact the function of the item. Fair items aren't broken, but have some minor functional issues. Examples of items in Fair condition are scratchy pots on an amp, or a playable guitar with dead spots in the upper register.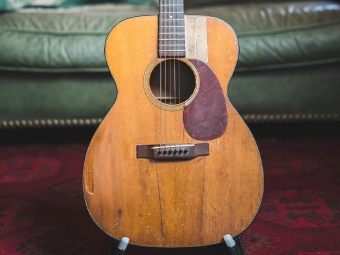 This guitar has a noticeable top crack, which impacts its tonal and projection functionality.
Poor
Poor condition items have clear functional problems that will generally require repair. Examples of items in Poor condition include a guitar in which the action is too high to be playable and a keyboard with lots of broken keys.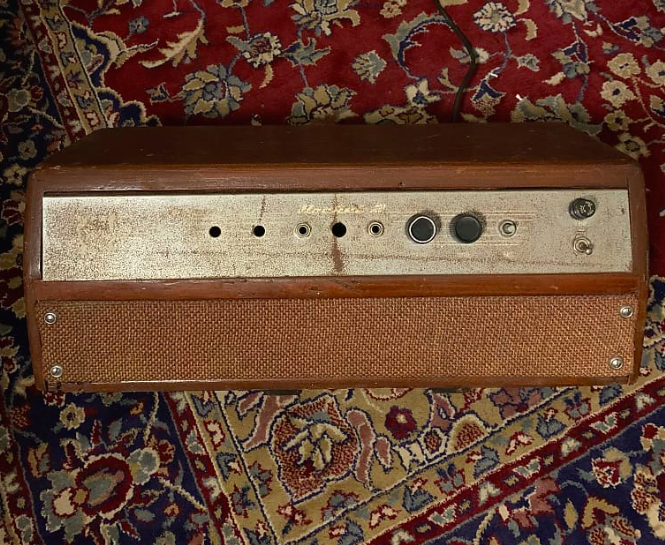 This amp head shows clear functional issues with missing knobs, a stripped down non-original circuit and is overall in poor cosmetic condition.
Non Functioning
Non Functioning condition items include instruments and other gear that simply do not work. It could be a guitar with an entirely broken neck, or a mixing board that won't power up. There are still plenty of buyers out there who are in the market for project guitars and other 'fixer-upper' items, just be sure all of the specific issues are disclosed and addressed in the listing.
If you're one of those buyers, check out our Project Gear Handpicked Collection. Once you pick your project, shop Parts to help you fix it!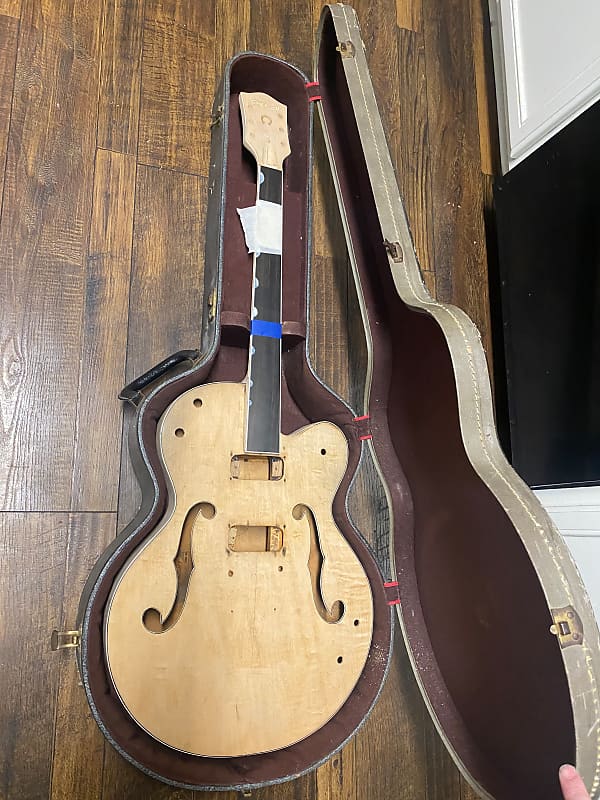 This guitar has zero playability to it, making it Non-Functioning.
---
Other Condition Considerations
Condition and the factors that determine it are contingent on the type of gear you're talking about. Age is a major consideration here. A 70-year-old mandolin can't be held to the same standard as one that was made this year. It's important to keep in mind that it's all relative, and if you're in between two conditions, we recommend using the lower one to be safe.
If there's any uncertainty, you can always take more pictures and write more detailed descriptions to cover your bases. You can have up to 25 photos, and there is no such thing as being too descriptive.
---
Retailer Conditions
Brand New
Products listed by authorized dealers that are unopened, new in box and are covered under the manufacturer's original limited warranty.
B-Stock
Items that were opened and returned, have a cosmetic imperfection or were used as demo units in a shop. Many B-Stock items come with a limited manufacturer's warranty and ship direct from a brand or distributor who sells on Reverb.
If you are not an authorized dealer, you cannot list brand new unless you handmade the item yourself. If you are reselling a piece of gear that you bought brand new from a retailer—even if it has never been used—it automatically falls under the Mint condition since it may no longer be covered by the manufacturer's original warranty.