Quick answer
Since Reverb is a marketplace full of unique sellers, shipping rates and shipping options vary by seller. That being said, a lot of sellers on the site offer Free Shipping and Free 2-Day Shipping.
How to find listings with Free Shipping:
Head to Reverb.com.
Type a search term in the search bar and press enter.
Locate Find a Deal.
Click within the box on Free Shipping and/or Free 2-Day Shipping.
The search results will adjust to show applicable listings.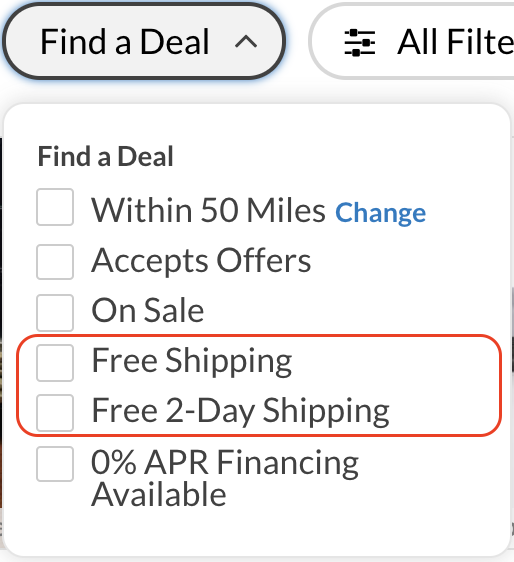 When on the Reverb App, you can follow the steps above by utilizing the Filter option.
Further reading:
How to purchase an item on Reverb
International buying guide
Can I finance gear on Reverb?
What types of payment can sellers accept on Reverb Payments?
Can I purchase using multiple credit or debit cards?