The Featured Listing placement highlights a specific Brand New listing on Comparison Shopping Pages, promoting an individual seller's listing when many listings are available for the same item.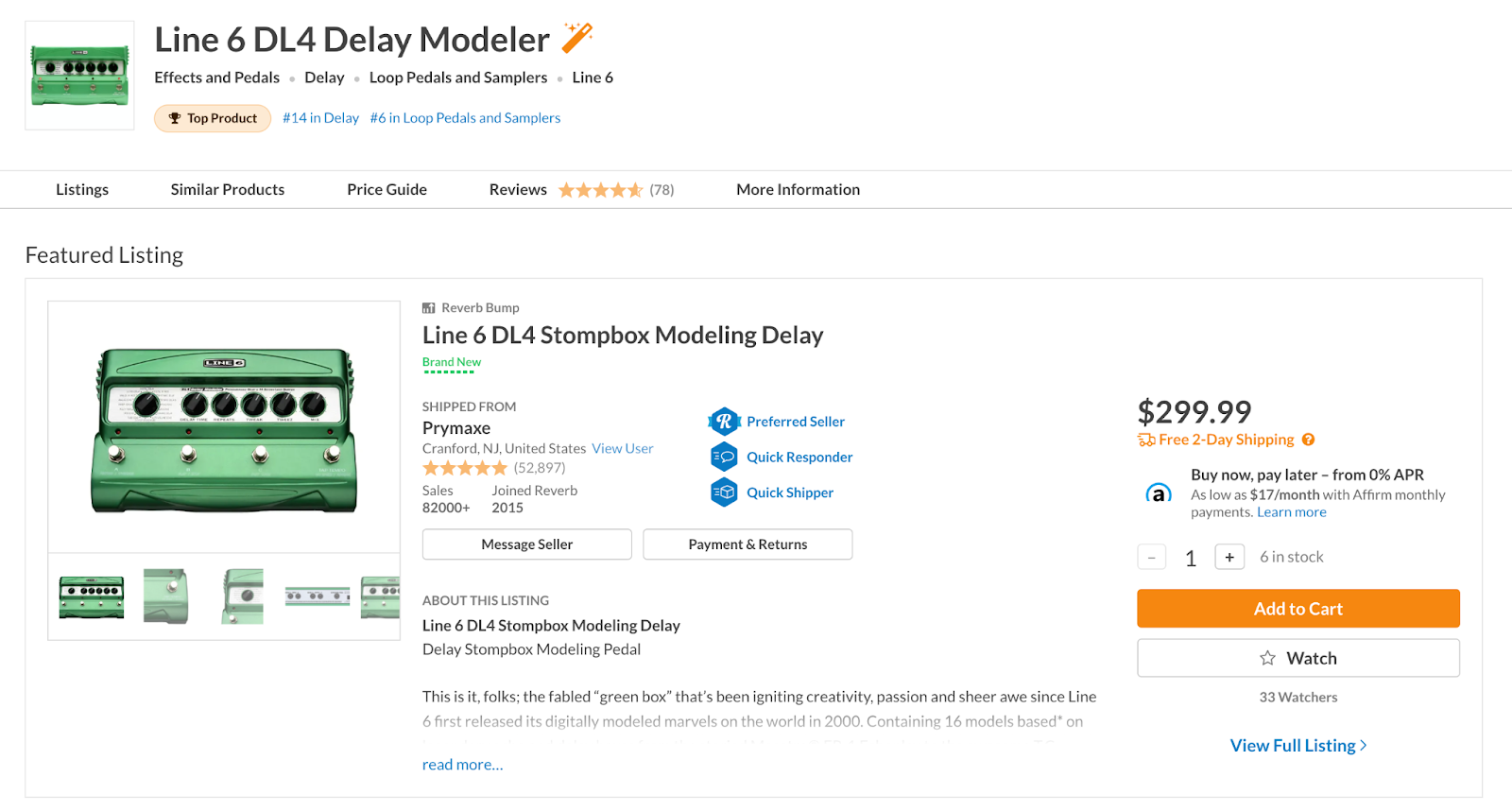 How do I get my listing featured?
The two biggest factors in gaining this placement are:
Your item's price + shipping price

Your item's Bump Rate
Make sure your item's price + shipping price is competitive with other listings of the same product before deciding on a Bump Rate to compete for the Featured Listing. In many cases, you'll need to offer free shipping to be competitive with other seller's listings.
Once you've confirmed your item's price + shipping price is competitive, check out the Recommended Bid on the Seller Advertising Dashboard to help determine a competitive Bump Rate.
While your item's price and Bump Rate are the biggest factors, additional factors are taken into consideration for the Featured Listing placement including:
Free 2-Day Shipping

Quick Shipper Badge

Return Policy of 7 Days or Less

Reverb Preferred Seller Status
In general, you'll want to do everything you can to make your listing as appealing as possible to buyers in order to maximize your chances of securing the Featured Listing.