Find a listing that is available for Local Pickup
Select All filters from the top of the search page, then check the box next to Local Pickup Available. This will narrow your results to listings with a pickup option.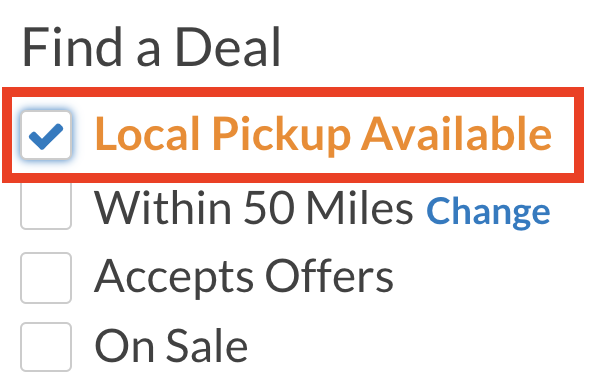 Once you find a listing, you'll see the "Local Pickup Available" banner on the right side of the page.

Message the seller to schedule the pickup
From your Purchases page, click the Message Seller button. We recommend messaging the seller before checking out to confirm that they would be able to complete the order locally.
Checkout using the Local Pickup shipping option
Once the item is within your Cart, select Proceed to Checkout.
On the following page, select Local Pickup from the list of shipping options on the right side.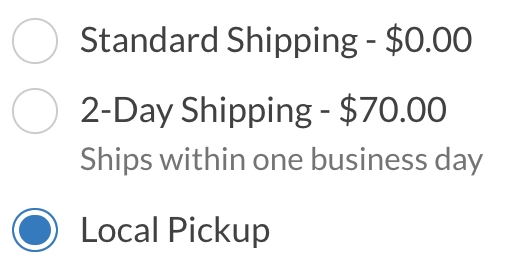 Complete the remainder of the purchase.
Confirm receipt of the item after the pickup
After you and the seller have agreed on the local pickup and you've received the item, you can then mark your item as received on your Purchases page by clicking on the Mark as Received button underneath the item. This way, we can make sure that your order was completed and everything has been taken care of for you.
Orders paid using PayPal or Affirm financing are not eligible for local pickup.